Hi!
Although this is not strictly a Blynk question it is related to the way Blynk works. I'm having trouble using the raw data from my local server. I export the data from the PostgreSQL database but I really need to group and pivot the data so instead of the standard format that looks like this: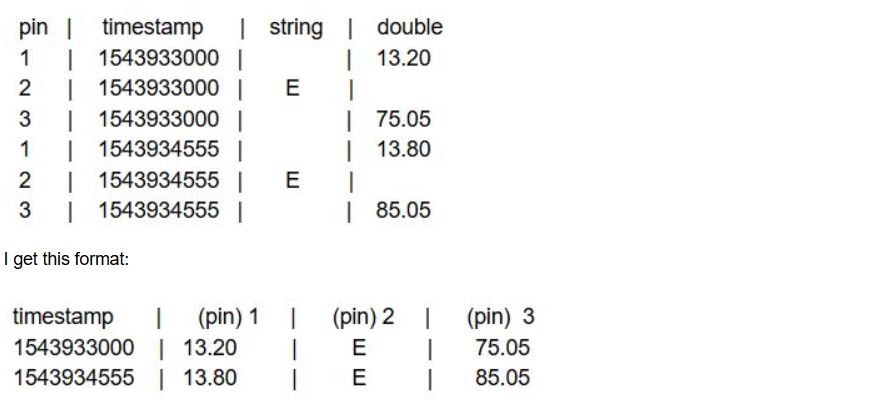 Let's say that the data are organized based on timestamp.
I've tried excel with little success and sql queries (which I'm not very good at) with even less success. Is there a way??