This is going to be a "work in progress" topic… mainly because I do things slowly, as clarity and energy allow, so if I wait until it is finished, well… we may be into a new millennium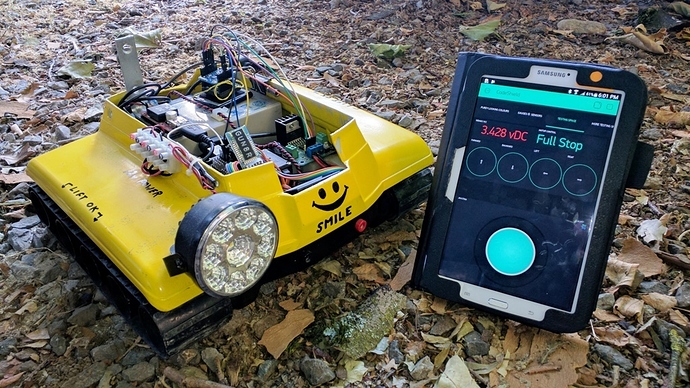 I am using a Wemos D1 Mini Pro. I am using the Pro becasue it has an external antenna option… for better range, should I get adventurous.
Right now I just have the Wemos mounted on a battery shield, sitting on the rover's battery, and wired ONLY to the motor controller without PWM control.
As this progresses (i.e. as I learn how to use some of the more nitpicky pins on the Wemos), I will wire in the servo controlled Low/High gear transmission and the transistor controlled LED headlamp… as well as PWM variable control of the motors.
This will task the Mini's limited pins as it is, so not sure if I will have any pins left to connect the UNO as a secondary "slave" device or not (or even if it is necessary).
There will be the RX/TX pins, but I haven't yet figured out if they are readily available, since I am using OTA for programming.
So much to learn

I will update this topic with sketches, App QR, detailed pictures and build info as I go along. If you have any questions or wish to see something in more detail, let me know.