This is not an urgent issue… but as I was toying with the idea of a dual camera setup on my Blynkified Rover (Gunnerator), I started playing with layout options in the App…
This is when i realised that while I can have two (or probably more) Video Widgets… only one at a time will work if they are on the same tab, generally whatever one was created or moved there last. The other just remains blank with the juggling.
Can this option be made possible?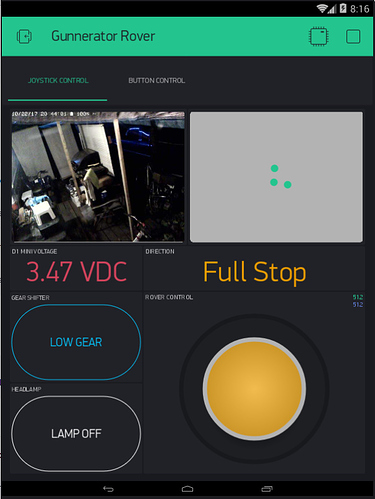 Android App - v2.16.0
Android device / version - Any that I have tried
Video stream - Any that I have tried
Local Server - server-0.28.3-java8.jar