can you please check the behaviors below after the last app update?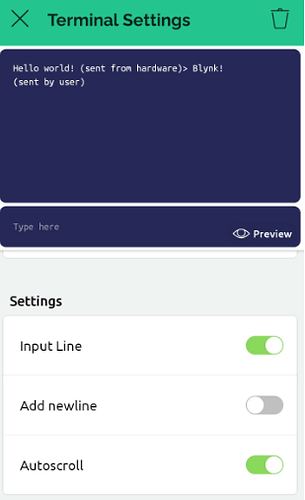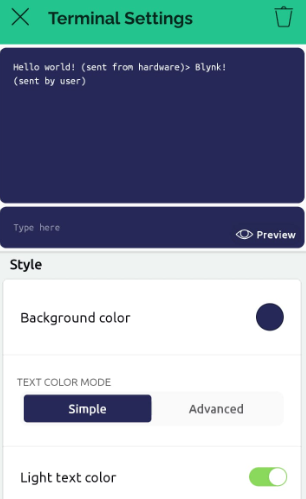 On Android:
It looks like the data is now being stored in the terminal screen? (before we lost it if we change the screen).
When the hardware send a command to clear the screen terminal.clear() it works. However, if we close and open the screen, the data is back.
When I send a command from input line, the command does not add a new line in the screen… and the response from hardware is written in the same line (see picuture attached, where red is command to hardware and green is the response).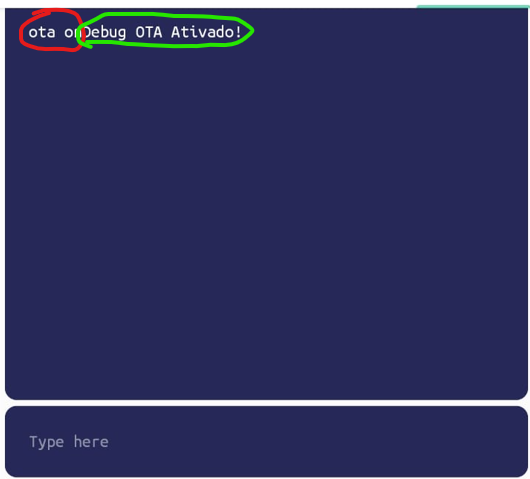 On IOS:
Our customers started to claim that the application we developed stopped working. Basically they get the screen receiving the texts and at the same time they are cleared automatically. At the end, they see nothing in the screen.
Can you please check from your side?
Blynk 1.13.0 (144)
Samsung S21 Android 13 UI 5.1
Blynk 3.6.0 (2)
Iphone 13 IOS 16.6
Pro Plan