Hi!
I use this "app" I made to monitor 2 cold chambers.
Some months (maybe years) ago the graphs started to show instant peaks as you can see in the attachment.
My first attempt was changing the power source. The peaks remained.
During the night (when my business is not running) the graphs don't show peaks.
My guess is that some electrical disturb is happening.
How do I solve this?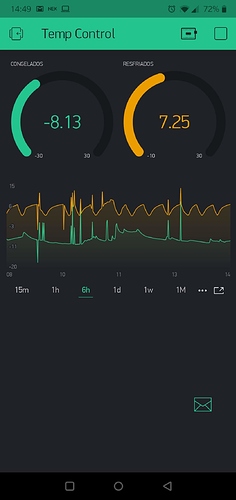 Thanks!