I have completed a Pet Feeder controlled by Blynk using an ESP8266 module and monitored over a video stream.
Full details here Pet Feeder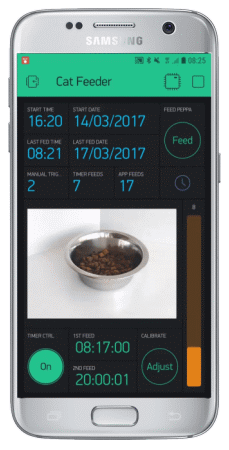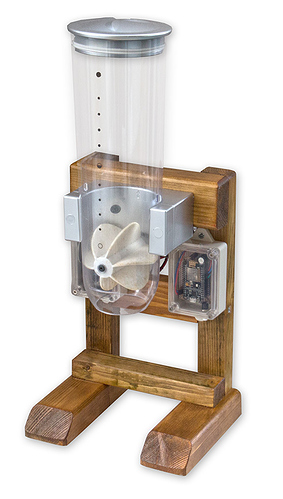 There are options for timed feeds, app feeds and manual feeding from the feeder itself. All feeds are counted and displayed on the app along with a bar showing the feeds remaining in the hopper.
The app also shows the time of last feed in case someone else feeds from another mobile device or indoors.
I have managed to get live video streaming with sound from an old Samsung S3 to monitor the feed bowl. A 2nd camera using IP Cam Pro monitors the room.
This is an easy build as I have used modules as building blocks for the project. Code and clone link on my site.