Further to my post here about updating labels, I have another question if I may.
The issue below occurs when the Blynk iOS app has been backgrounded for a period of time. It shows an old timer value (e.g. 13hrs 57mins). Then when Big Timer send it's update every on the minute, the timer values suddenly show the latest value (e.g. 4hrs 45mins).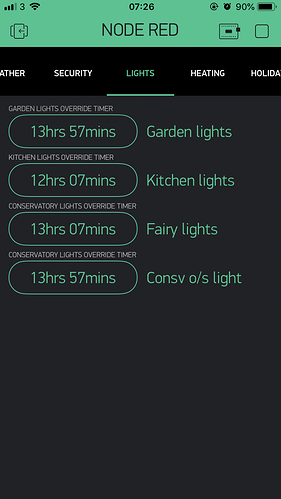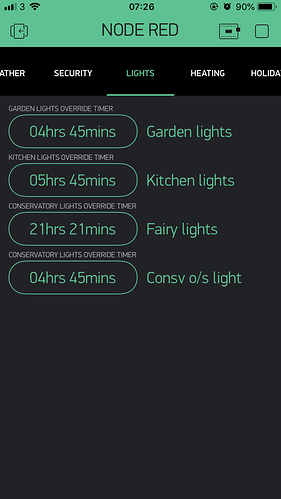 I want to understand how to keep them in sync with the actual timer values, rather than having to wait the minute for them to update.
My brains not working at the moment, I can't think whether I need a function in node red to push the data more frequently, or if I need to use a Blynk sync node of some sort.

Any tips appreciated!