I am using an eps 32 cam module. It streams well on my browser but I am not able to use it with my blynk application. The link myipadress/stream works for me on my browser. When i tried to use it with the blynk video streaming widget, it did not work.
I configured the widget in such a manner: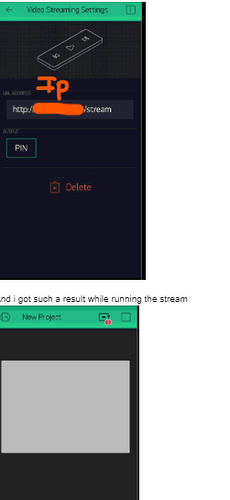 Sometimes, there was an error message saying unable ot start video stream and sometimes there is just a play button with all grey background.
I have connected my mobile phone to the same wifi network and i made sure that no other stream tabs were open in my mobile or laptop as well. I saw tutorials on youtbe and they ollowed the exact same procedure but still i don;t know whats the issue. Can anyone help me with this, please!