Hi,
I found a possible problem with level items after last android update.
If I configure Level item as follow :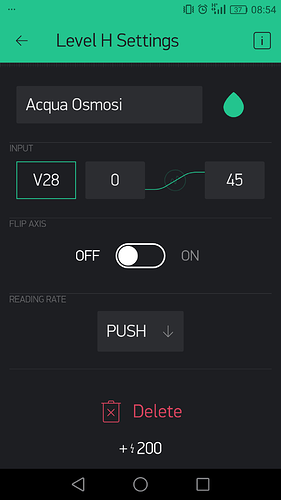 if in virtualWrite is sent a value below max value (in this case 45) level bar is shown correctly: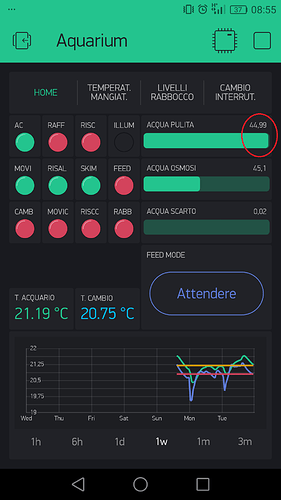 instead if is sent value greater than max value (for example 45,01) level is wrongly shown: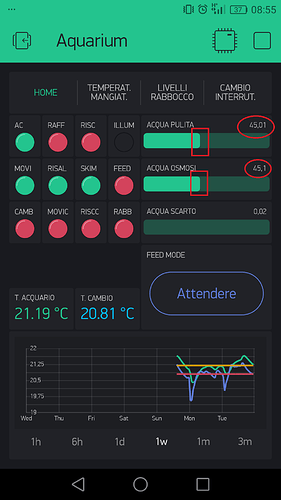 as WA, to see correct level (about 100%) in Level bar I have to set max value to 46 in settings page.
I need to set a maximum value (for example sent 45 for a value 45,01) in virtualWrite or this is a bug?
Before updating Android app, this worked fine, in the meanwhile nothing changes in hardware side.