I have never been a fan of computer games but I knocked this up anyway. Introducing the SmartBlynkie™© ioT Game, the fun way to learn about some of the Blynk widgets.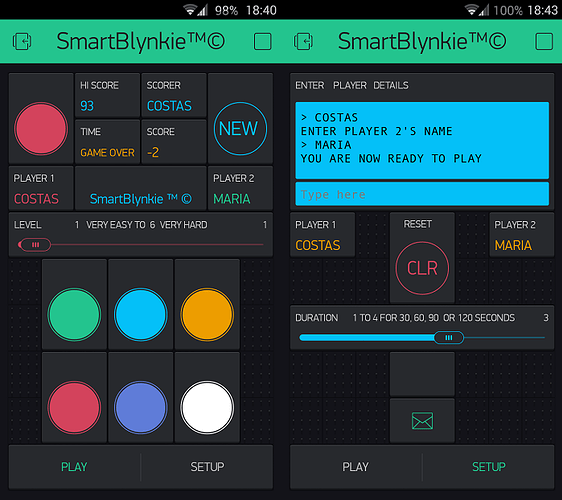 Once I have added WiFi Manager I will probably put up the QR code and bin file on Github for you to try.
Edit: Github link with QR code and Smartphone link is https://github.com/pieman64/SmartBlynkie-ioT-Game
(bin file to follow as soon as possible).