What's new:
Finally, Super-Chart supports optional x/y axises in the portrait mode and optional y-axis labels for each stream; (thanks for your feedback)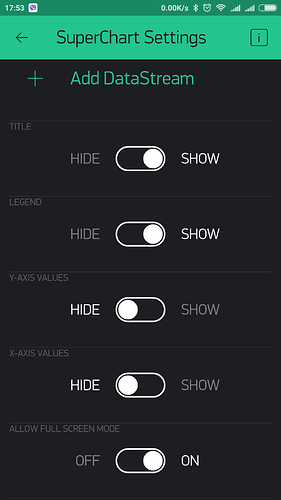 Geo DNS fix. This is just the phase 1. However, now - in case, when you will travel abroad, no need to put IP;
Dozens of Super-Chart fixes;
Now users will not get notifications after logout;
Better touch for Button, Slider, zeRGBa widgets - forget about scrolling dashboard and accidental clicks on widgets;
App caches latest used custom server setup;
Better notice of confirmation of Device Selector removal;
Device Tiles fixes;
Hide device status list on click/swipe on project;
As usual, waiting for your feedback.