Hi Blynkers


I need some help to realize my current project. In fact it´s pretty simple. There is a lamp (230V) and a switch. When it´s on, a relay switches and I get a signal on D1 from my Wemos D1 mini, so usually I know it´s current status.
This status should be shown in Blynk app. With an other relais, which get controlled over the Blynk App I want realize a second switch position.
Now I want know how to synchronize the current switch status with Blynk. Later I also want make a third switch position using a IR-receiver which is also connected on the Wemos. Until now I am able to get the different values from the IR-transmitter when I press the keys.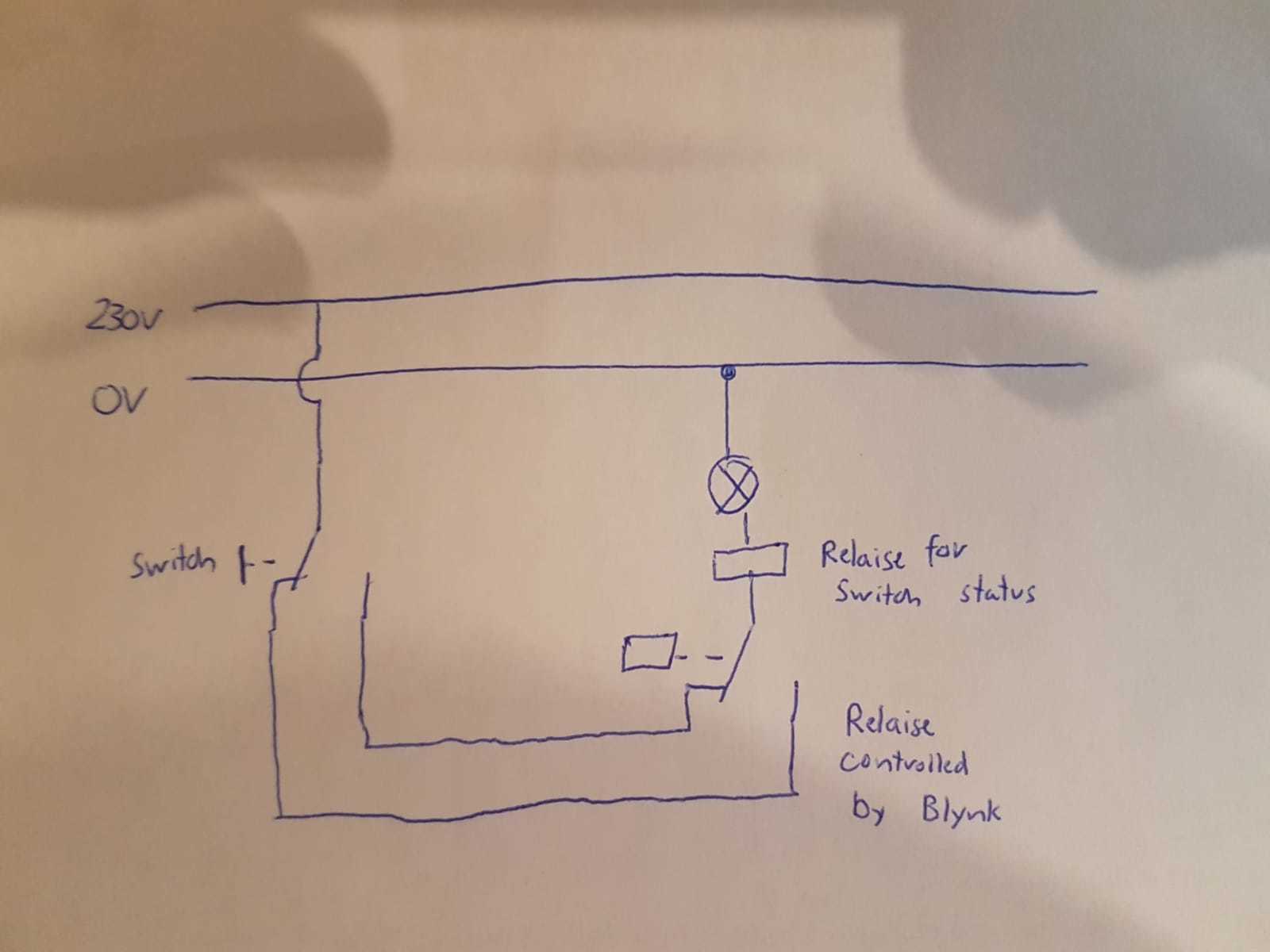 Thanks in the meantime
Keep on blynking