Hi, I have a couple of WiFi extenders in my house, occasionally I need to restart them (the dark mysteries of WiFi . . .). I have hacked Sonoff devices, reflashed with Blynk so that I can power them off/on remotely when I need to.
Thought I'd change the tile icon in mobile dashboard to the WiFi icon, but when I go to Change Tile Type in the mobile dashboard, and select the tile icon, the change does NOT reflect on the mobile dashboard, even after restarting the app (I've noticed a lot of the widgets need an app restart to make change take effect . . .)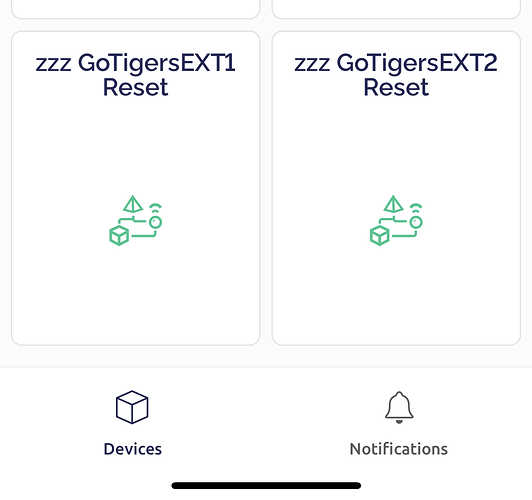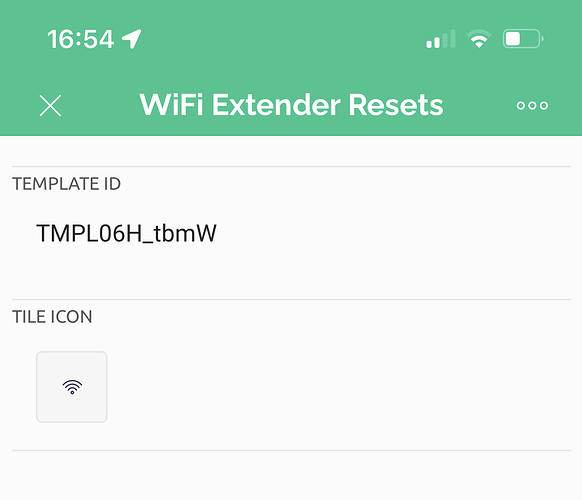 Any ideas on how to change the tile icon?
billd