As a designer, maybe I'm the only one bothered by this, but it's nearly impossible to create a good looking dashboard. It's really surprising, because the Blynk app itself is BEAUTIFUL. The hand of a graphic designer is evident. The interface, UX and widgets are elegant and modern. But the resulting dashboards… yuck.
A few changes that could improve the dashboards:
1) Lose the dot grid. It's helpful when placing widgets, but is unnecessary when the finished dashboard is running.
2) Same thing for the pin numbers on the widgets. That pin number is important for defining the widget, but just adds noise to a button or numerical readout that you've already given a more descriptive name.
3) Use the same color for both the dashboard background and the widget background, so that there is a seamless integration of the two.
I borrowed another user's very heavily populated interface (13 widgets!!!), as a before / after example: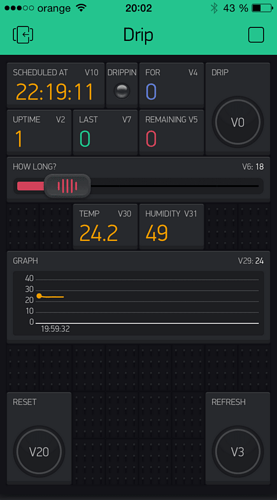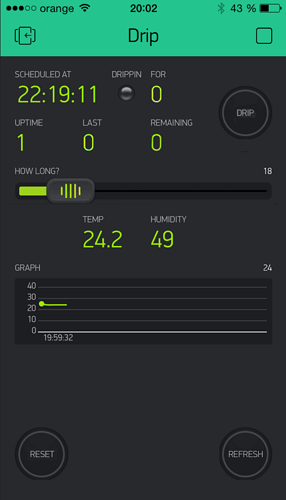 This is sort of an extreme example. Even the cleaned up version is still pretty busy, but the unnecessary information has been removed, and the information is presented as a cohesive group, rather than 13 separate interfaces.
One additional thing could really improve the design: resizable widgets. User interfaces typically use a hierarchy of sizes, so that important information is presented at larger scale than secondary and tertiary information.
Thoughts?