Almost the same bug: Android screen UI changes sizes
Everything can be seen in the screenshots.
A method to reproduce:
In the Blink widget there are tabs, on one of the tabs there is a SuperChart.
If you switch the SuperChart chart to full-screen mode and switch to another application (browser), then change the screen rotation - then when you switch back to the blink, the font size in the captions of the tabs increases.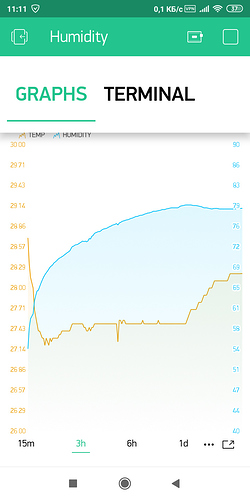 Phone: Redmi 6
MIUI: 10.3.3.0 Global Stable
Android: 8.1.0.O11019
Blynk: ver.2.27.6
Server: Blynk Cloud
Harware: NodeMCU ver. 1.0 (ESP-12E Моdule)
DHT-21 sensor