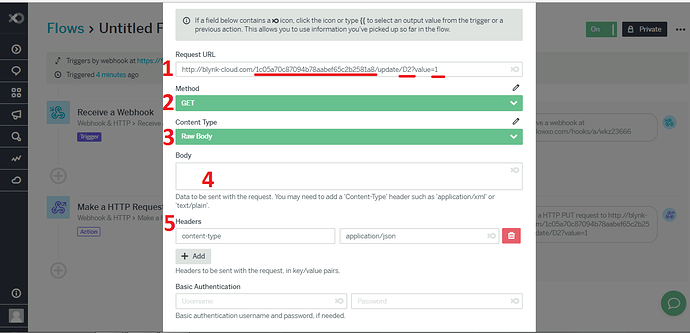 Hi all,
I have a problem updating pin D2 via Flow XO. In image I had upload, what should I fill in?
In field 1, 2, 3, 4, 5. I tried many times, but It's not change (sofware and hardward). If I paste url:
http://blynk-cloud.com/1c05a70c87094b78aabef65c2b2581a8/update/D2?value=1
to the address bar of Chrome, It's ok.