Why do we set MIN and MAX values in Datastream? What is the real purpose?
As is now:
It restricts data to be outside these values. (Is this really wanted?)
It controls widget range in displays (good!)
Example:
My outdoor temp sensors (datastreams) are typically set to -30 to 30C.
Now when hot, the temperature goes to 35C, but the gauges still display 30C.
Is this really wanted? To display an incorrect value?
I'd say no. I don't want to see a "false" temp value. Actually, I'd rater see "–" than 30 in this case. As 30 is incorrect.
Of course, I can define the temp range to -40 to +40. Sure I can.
But then, the temp goes to 41.2C, etc.
Whatever range we set, there is always a risk the measured values go outside our preset boundaries. And I prefer to see the actual value rather than my preset max.
I have an idea.
Would be good for me. Maybe not for others. Comments are welcomed.
Let a gauge display MIN and MAX as defined in Datastream.
DIsplay the ACTUAL measured value anyway in the gauge, even if outside the preset range (min,max).
See examples:
How it could look when displaying the ACTUAL value: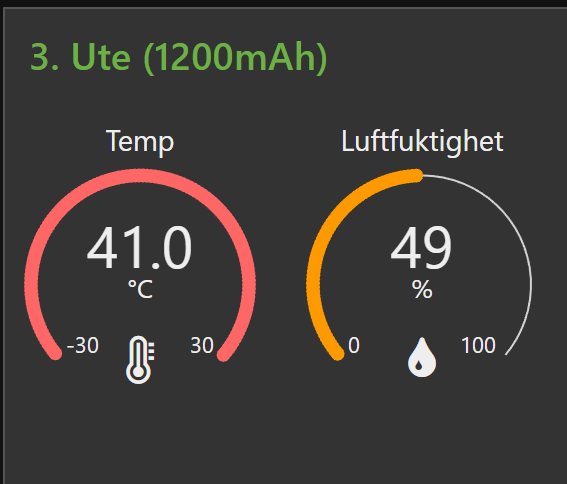 How it looks now in Blynk when "limited to preset max" value is displayed.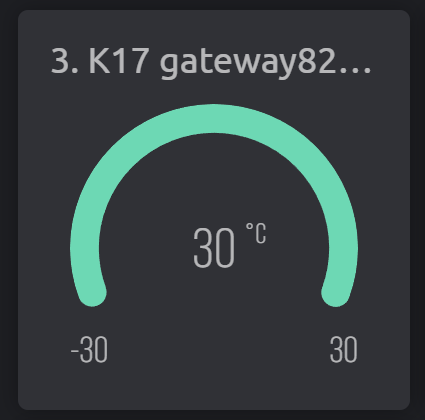 I prefer the first way of displaying the actual value.
I realize this could be argued with pros and cons.
Any thoughts?