My Wemos D1 Mini and Mini-lite-based controllers are losing Wifi connectivity after a few hours. Sometimes, they come back online quickly, sometimes it takes hours or even a reset. Are these boards known to be flaky as RSSI drops off? (I know there are knockoffs but at least two of them seemed legit).
Any best practices to a quick recovery with the Blynk library? Any way to debug? I would monitor them on serial with Blynk and Serial library debugging turned on, and they would just flap without much useful information (except maybe that the BlynkSimpleEsp8266_SSL was hitting a self-signed cert.
Here's an example of a couple of them dropping off in an RSSI/availability chart: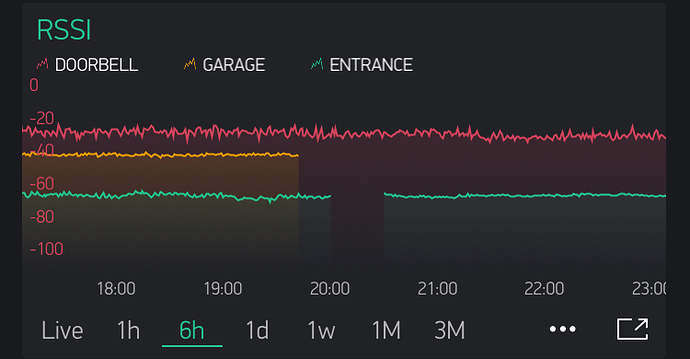 Looks like I'm not the only one that's hit this (Blynk and MQTT with Garage Door Controller being just one example).