Hi Guys, I am working on a garage door opener on a NodeMCU and I want to integrate it with have been struggling for a few hours trying the Google Assistant to work through IFTTT.
I created an Applet to enable a relay when I say "Close garage door"… It works perfect, but when I created another Applet for "Open garage door", this one says that the Applet was skipped.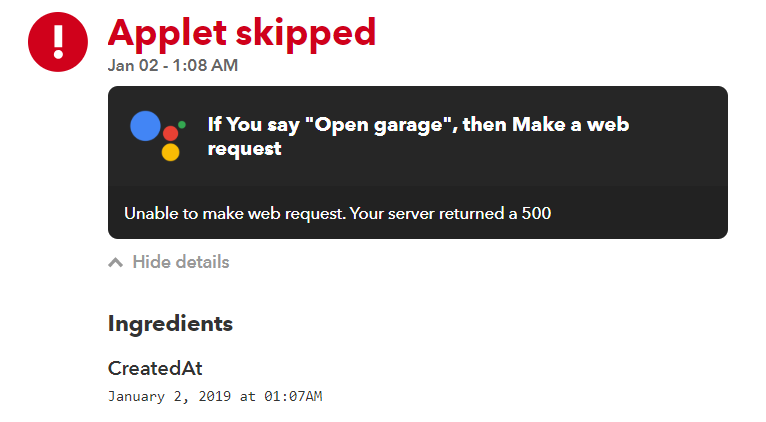 Please note that the Close garage door works perfectly, and I am using exactly the same URL for the Open Garage Applet… See below…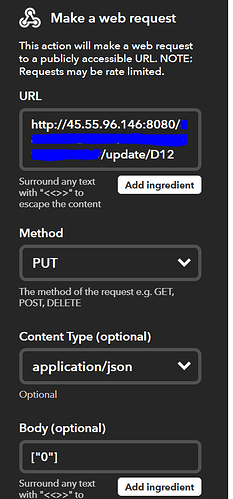 I am out of ideas. Any help would be appreciated.
Best!