I need help for code to use TTGO T-CALL ESP32 SIM800, I don't wanna to use GSM mode, because of this is work for only GPRS so I decided to move Wi-Fi mode, I have all connections board. This is device is GPS data through TTGO T-CALL then Blynk Application.
Part of of GSM using is
Key1 is for call
Key2 is sending message
Using Simcard
Part of WiFi mode
Sending data of GPS through TTGO T-CALL to Blynk Application.
Storing Data of GPS
Map V0
Lattitude V1
Longtitude V2
Speed V3
Direction V4
Satellites V5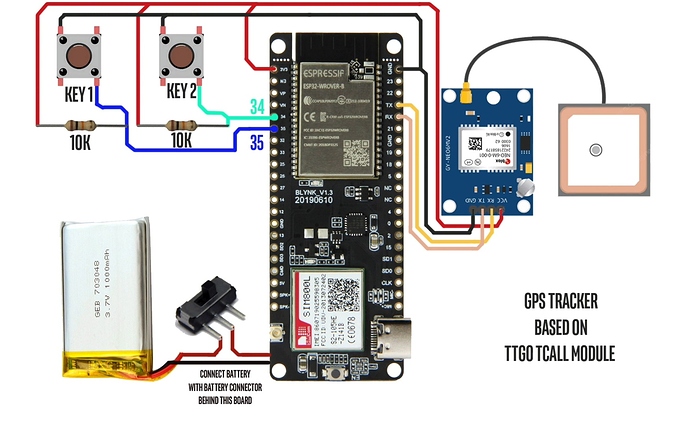 That is my connection on board.
So, I need code of this project, help me to solve this problem.
Thanks