Im using blynk iot. My superchart shows 1 datastream on normal view, shows 2 datasteams in fullview please help me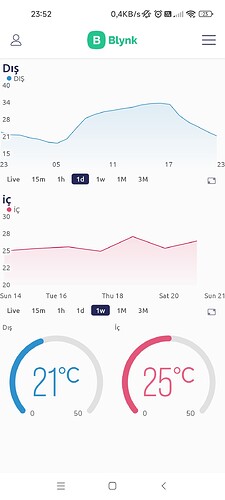 Please provide us with screenshots of Supecharts setup screens.
I'm using the free blynk version. Limited to 1 datastream for superchart. It does let you add a second datastream but is only visible on full screen mode. I was hesitant to mention anything…

Thank you for submitting the issue! Passed it to the development team.