This is all @PeteKnight 's fault

After reading his posts I am not addicted to Node Red and spending far too much time looking at it!
I'm just after some general 'good practice' and hints for a newcomer, as I can see it can become quite complex. Current thoughts:
Flow tabs - is it best to group flows into categories? (e.g. areas of home, lighting, power etc…)

I want to use Blynk, Node Red Dashboard and Siri to control most things (I always have my apple phone or watch on me). I'm using " node-red-contrib-homekit-bridged 0.6.2" which works, although node red needs restarting after deploying due to a known bug.
I want each of the three systems to update the state of the other ones (remain sync'd). Is there a standard way of doing this? I read about a rbe node which I will look at.
Apologies if the question is not well formulated, it's still all cooking in my brain

Here's what I have so far:
Garage heater (TPLink HS100 smart socket):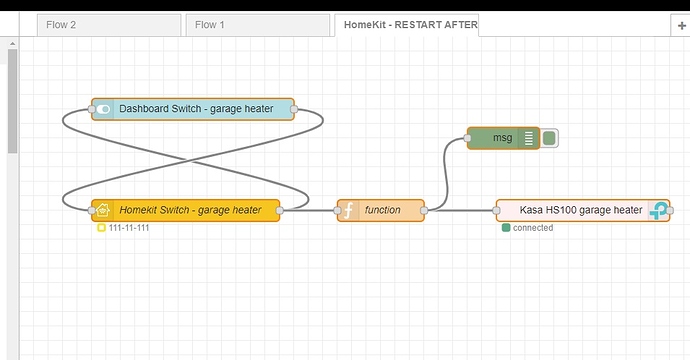 Garage outside lights: (Sonoff Basic with Tasmota firmware)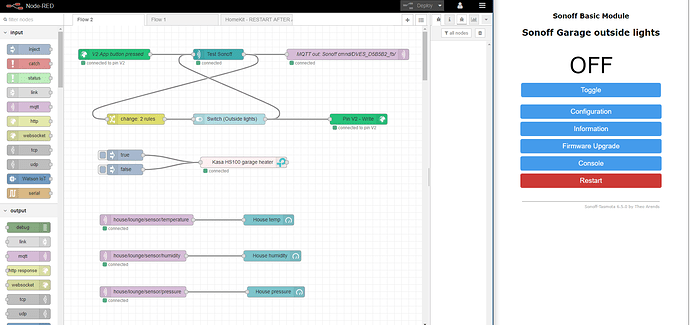 Also got a BME280 connecting to a Wemos D1 mini, sending temp/humidity/pressure via MQTT to the Node Red Dashboard: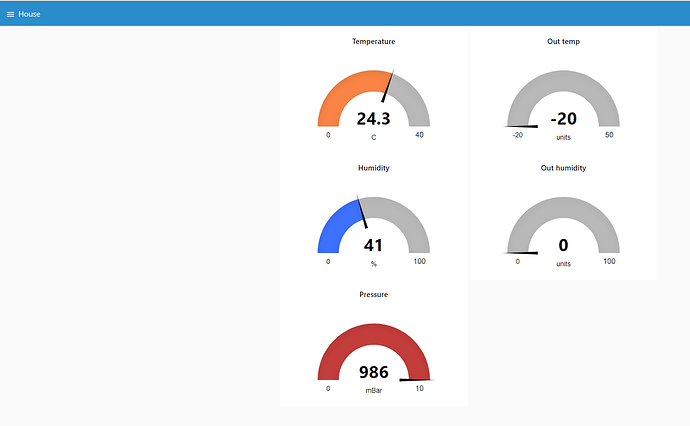 Thanks!