What not leverage modern IoT tools to command and control a fischertechnik model? fischertechnik is a German building system with a micro-controller similar to Lego Technics and Lego Mindstorms.
I've explored two versions:
WiFi-based smartWiFi with a local server for shorter latency, but power consumption peaks at 350 mA.
BLE-based smartBLE for low power and no server needed.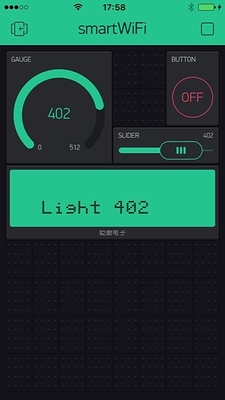 The device is cased into a compact red box and connected through I²C to the main controller. Any iOS- and Android-based device acts as a remote.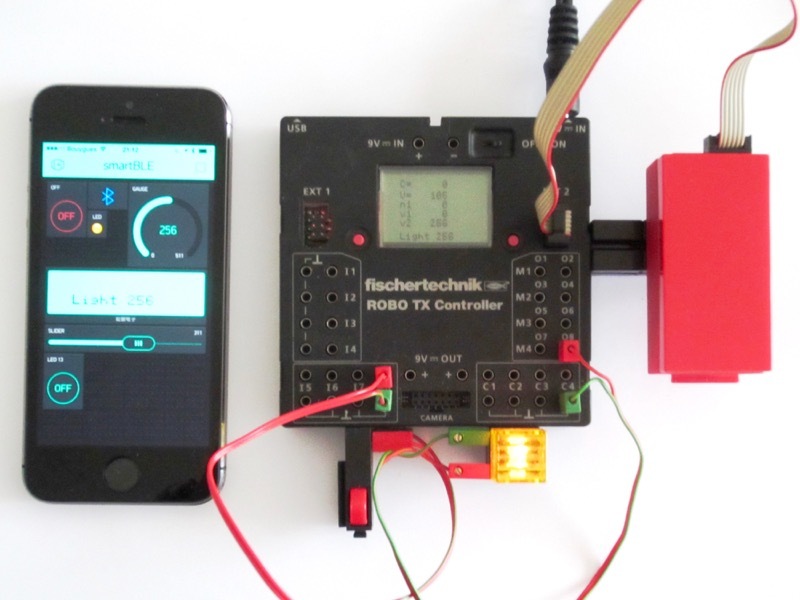 The human-machine interface is designed on the smartphone or tablet, and the fischertechnik controller programmed accordingly to send to and receive from the corresponding pins, or even print some text.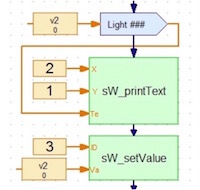 I only wish I could use the interface in landscape mode and leverage the larger screen of a tablet.