My Onion Omega 2 Plus (2+) is now connected to Blynk and doing some of the regular stuff like writing to Terminal and console plus controlling an ESP's LED with Bridge etc.
@vshymanskyy when you have time could you please add this new device as the pinout is different to the original Omega.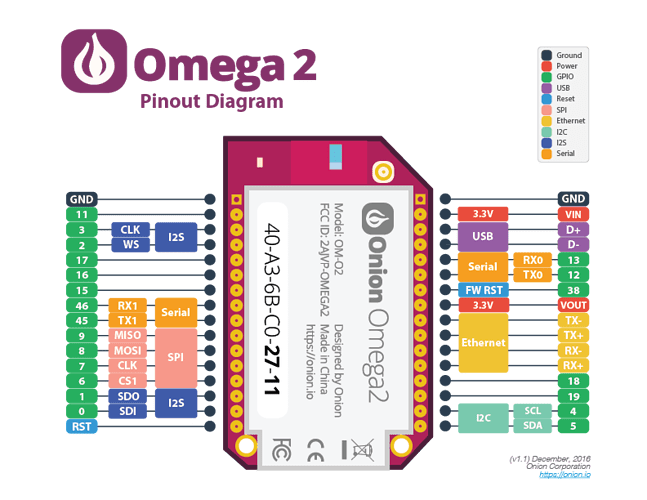 I have onoff installed but console states no direct pin operations are available.
Any ideas?
@Dmitriy or @vshymanskyy there was a question asked some time ago about javacript notation to write to the lcd and @Lichtsignaal suggested it could just be lcd.write(…)
Tried all the combinations I can think of but no joy.
Could you please indicate the javascript syntax for simple and advanced LCD mode.