I have Generic Esp8266 board. I am trying to make a simple led on/off system on Blynk with this board. I have tried many methods mentioned here but still I am suffering this trouble.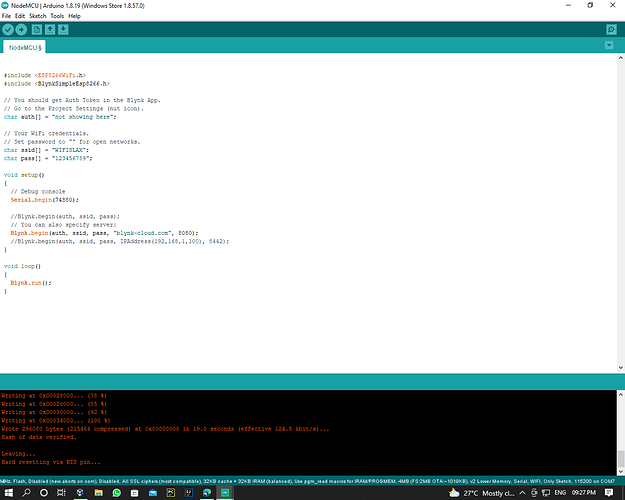 **My serial monitor output : **
ip:192.168.43.183,mask:255.255.255.0,gw:192.168.43.37
wifi evt: 3
[hostByName] request IP for:
blynk-cloud.com
[hostByName] Host:
blynk-cloud.Com
IP: 188.166.206.43
pm open,type:2 0
bcn_timout,ap_probe_send_start
Please help me.