@John93 the blynk library on Arduino?
hello! i've uninstalled and reinstalled blynk library but the same error as my previous post still persists…
I just tried it, everything is working properly.
You're using the latest version of blynk library right ?
How are you installing the library?
Are you using the library manager in the IDE, and if so which version does it show as installed?
Pete.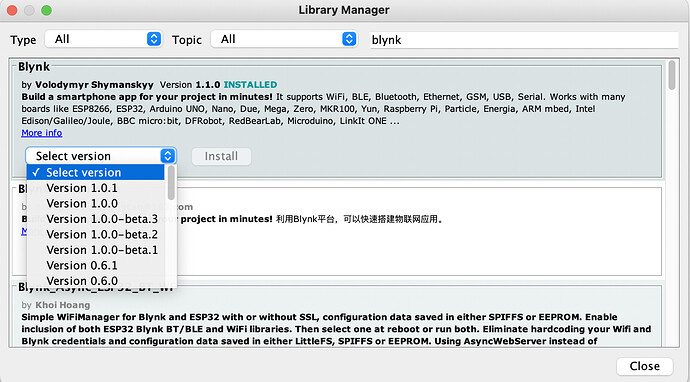 can i check which version of blynk did you installed?
---
@PeteKnight
yes, i installed the library manager in the IDE & i am using the latest version (see screenshot attached)
sorry for the trouble & thank you so much!

No problem buddy.
Go to src/blynk folder, can you see a file named " BlynkConfig.h " ?