Hi! I'm young programmer of 14 yrs, who just started coding. In my mobile app, that doesn't show "the notification widget and some other sections.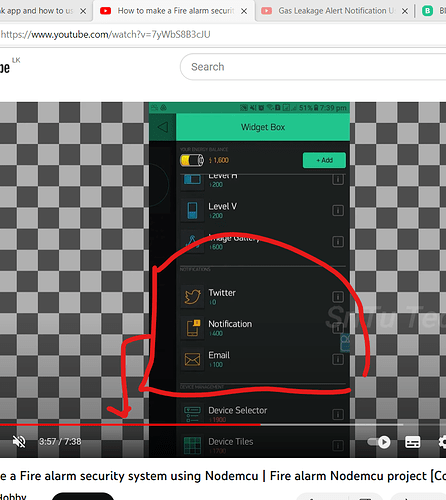 this img was from a youtube video which I was following.
I've downloaded it from the offical link that was on Google play store and my phone is a Galaxy with Android OS. I'm making a gas sensor circuit for a competition (and I have 2 more days left) and I'm really troubled now due this issue. If there's anyone who can help me or tell me what's going on I'd be really glad.
Thank you