Sorry if this request was already done by others…
Often the numbers managed by IOT applications have a significant decimal part.
Currently SuperChart only allows integer numbers for min and max Y values.
This means that if the maximum range of a variables is significantly less than 1, the graphs will be very flattened, not showing enough details to be useful.
For example, I'm monitoring a lithium battery voltage, that during my process may go from 4.2V to (let's say) 3.8V.
To see the whole range, now I can only set 3 and 5 as min and max respectively, but this way the graph looks quite flat and I can't really appreciate how the voltage evolves in time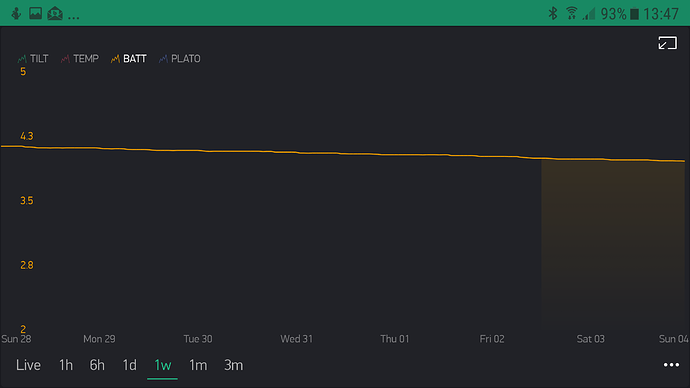 Any chance in near future to have decimals for MIN and MAX values in SuperChart?