I jus realized that Menu Widget and Superchart aren't working as supossed.
Menu Widget is allways keeping the first option of the menu and you can't change it.
I have automatic update for the Blynk app then I believe I have the last version.
To be sure I just uninstalled and re-installed the new version and problem persist.
I has been using this project for a long time withou any issues, I'm pretty sure I tested everything past week and everything was working fine.
Any Ideas?
This is my Menu Widget setup: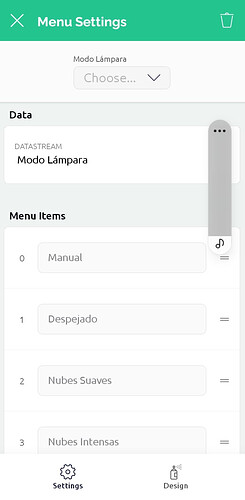 And the datastream: