Helo Together,
i instaled my local server on an x86 server with atom D2500. It works together with FHEM / Radicale CALDAV and Blynk on DEBIAN Lite NetInst.
As is see on htop blynk genrates many subthreads.
So my question is it normal for this condition. I had 5 project and about 6-10 devices connected to.
See picture: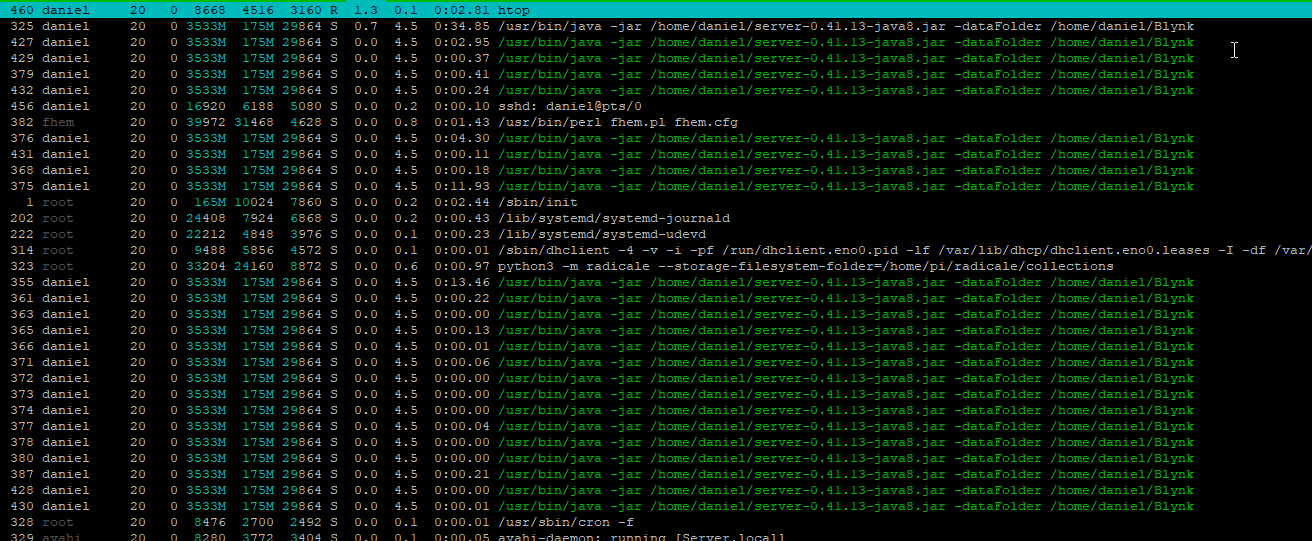 The Threads dosen´t generate CPU load.
Greeting
DerDani