Hi all,
Just finished this visualization of… you, dear members of Blynk community forum!

Here it is:
http://tiny.cc/blynk-map
There are a LOT of us!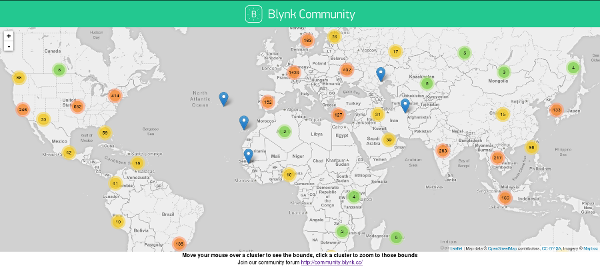 P.S. the actual link is temporary, so if you want to share it, please use this short link: http://tiny.cc/blynk-map
Note, it does not contain any personal data, and locations are based on GeoIP, so they are very approximate.
Thank you for being with us!