According to the new Android app, in the announcement write: "Terminal now supports clear command".
How?
Thanks
Possibly a command, not yet released, in a forthcoming Library update?
Correct. Requires new server deployment and library update.
@mikekgr right now you may use virtualWrite("clr"); to clear terminal UI on app.
However, on server values will be stored.
Ha! so avoid all mention of a North American (at least) cleaning product in terminal strings … else it cleans your screen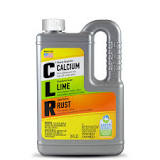 yeah, no advertising in terminal!
Hm… good idea