I am trying to run Blynk server on a local server
as the following command on my server on cloud.
> java -jar server-0.41.16-java8.jar -dataFolder /root/blynk -mailConfig /root/blynk/mail.properties 

and this is my mail.properties
mail.smtp.starttls.enable=true
mail.smtp.port=587
mail.smtp.auth=true
mail.smtp.host=smtp.gmail.com
mail.smtp.username=example@gmail.com
mail.smtp.password=

And the blynk.log as the following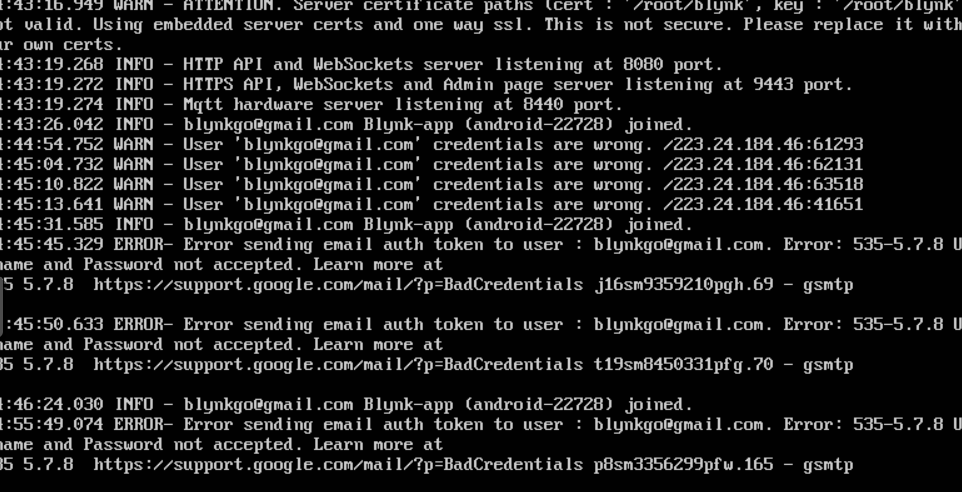 How to solve for setting mail for blynk local server ?
Thank you.