I decided to create a small project, that explains how to use my Blynk for Lua library in real life. Enjoy!

Functionality:
Turn WiFi ON/OFF
Number of clients (interesting for WiFi)
Internet traffic charts
Charts for CPU, RAM, NAS (HDD) usage
Offline notification
Screenshot: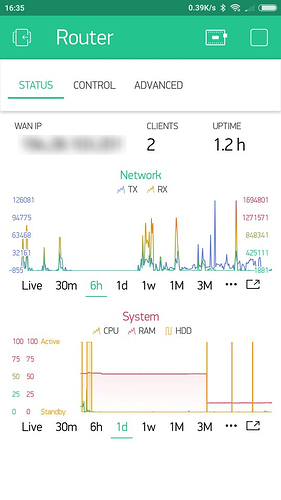 Let me know if have any other interesting ideas. What do you think about all this?