Hello,
I'm looking to build a greenhouse monitor. I have it working great with temperature and humidity monitoring, inside and out.
The whole thing is supposed to open a window, which I will need to close if the wind picks up. Thus, I would really like to be able to gather wind data as well. But the sensors to do this are out of my price range
I have found a website that has live wind data, recorded near me. I was hoping to be able to scrape this data from the website to the NodeMCU v1.0 that I am using. (https://wind.willyweather.co.uk/se/east-sussex/lewes.html)
I was looking to get these 2 data points into the app, I was hoping to do this through the Web Hook widget. However, i cant seem to find documentation on only getting a small part of a webpage. B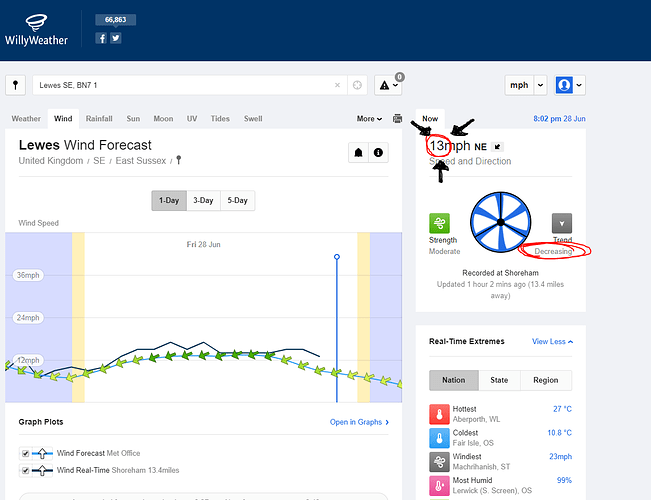 ut despite my best efforts I have been unsuccessful in my attempts so far.
Thank you in advance for any help you can provide