Hardware: NodeMCU Lua Amica Modul V2 ESP8266 ESP-12F Wifi Development Board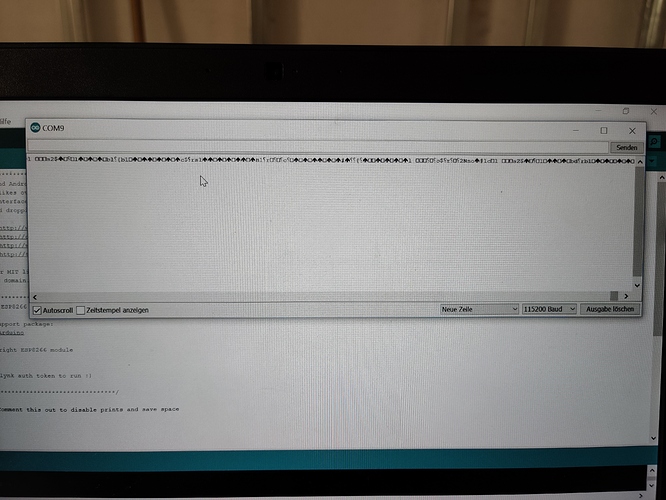 Hey,
Everytime i connect my board to the USB-Port, the serial monitor is showing strange symbols and repeating it constantly (as you can see in the picture i uploaded). The Wifi Chip and the USB Port of the ESP are also getting really hot. Like i am burning my fingers hot.
I guess I destroyed it, but want to know why? I charge the ESP by connecting it with the USB-Port to my computer. I am also using a L9110s to drive two DC Motors which are supplied with a 12V trafo.
Could it be the power supply? Or is it maybe something in my code? Is it maybe overloaded?
I hope you can help me.
Best regards
Timo