I am working on a home automation project. In that I have managed to control 16 loads. I used every gpio pins of esp32.
Now I want to add main switch. Like if I want to shut off every light with single push button.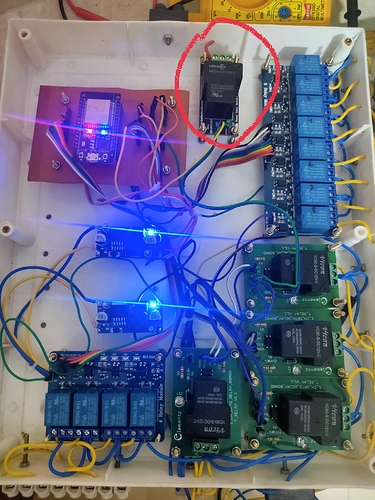 The red circle you see is the T type relay … That is my main switch.
Now here comes the main problem… When I switched off the main switch, loads connected to the different relays switched off but the relays stays ON. Only the supply is being cut off from the load.
Here is the proof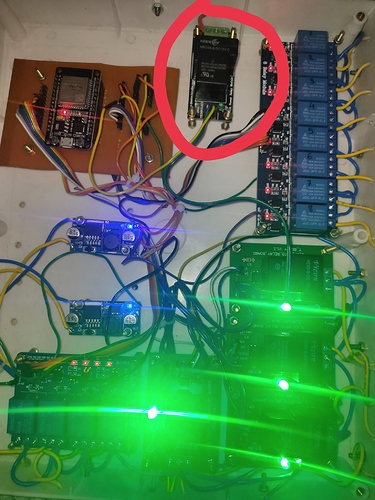 Main switch is off, supply is cut off (I am saying on the basis of multimeter test of continuity) but relays are still in the ON state.
I tried using eventor… but nothing happened