Hello friends,
I'm finishing the migration to the new Blynk and I'm stuck on how to migrate Bridges.
I understood Bridges could be implemented by Automation, but my devices seem not available to Automations, as shown by the picture bellow.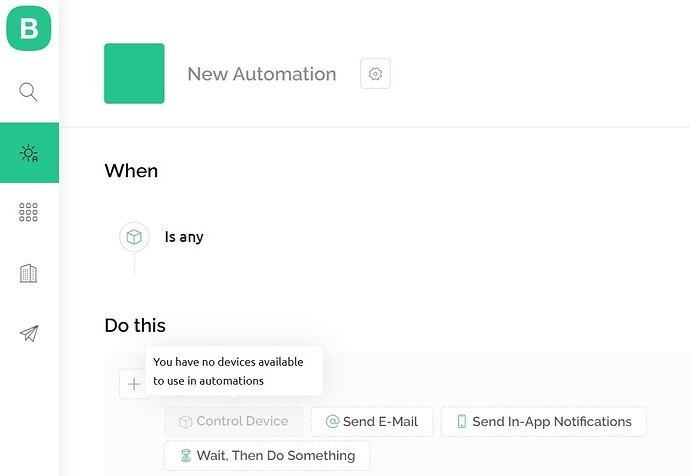 .
I read all the documentation but I think it's not paired with the current web version.
Could you please let me know how could I make my devices available for Automation?
Best regards.