Hi,
I want to read sensor data with arduino pro mini 3.3v and send the same to Blynk with nodeMCU through a Serial communication (9600 baudrate).
To simply test this case, I've created a simple FOR loop with numbers ranging from 0-100. Sending this data to NodeMCU through serial communication and monitor in Blynk cloud.
But surprisingly I'm missing 1st part of these numbers randomly. For example(actual: 23 Received:3). Check the attached graph.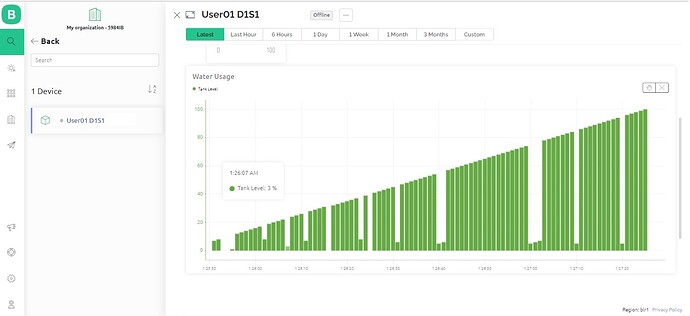 Kindly help!
Arduino code:
  for (int k=0;k<=100;k++){
       Serial.println(k);
       delay(1000);     
        }

NodeMCU code:
void loop() {
  BlynkEdgent.run();
  
  if (Serial.available()>0) 
    {
    Percent=Serial.parseInt();
    Blynk.virtualWrite(V1,Percent);
    }
}