Hey Blynkers,
Excited to introduce Blynk.NCP - a new solution that unlocks the full power of Blynk.Edgent for any hardware without limits!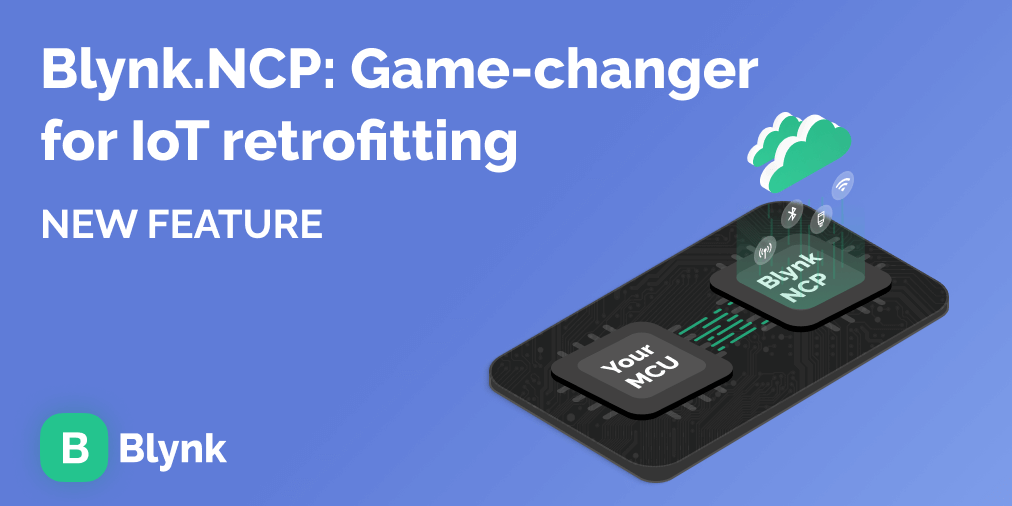 Network Co-Processors are often used for building and retrofitting commercial products - when reliability, resources, and time to market are crucial. Choose Blynk.NCP path for your IoT solution if:
You're building a new IoT product with specific requirements for the Primary MCU, so you're adding a separate connectivity module
You are using Blynk for retrofitting your existing products
You have included an AT command-based module, but you struggle to make it work right or to achieve your product goals
You are looking to reduce risks, integration efforts, and time to market, along with improved reliability of your products
You have a dual-MCU IoT prototyping board and want to connect it to Blynk in a flash.
More in our recent blog.
Try it now and don't forget to share your experience with Blynk community here!