Hello,
I have already set-up my own local server and it successfully started.
But there's a problem when I'll connect my mobile app blynk to the local server.
Here the picture,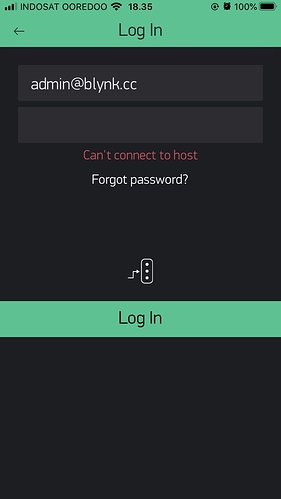 it connecting but in the end there an alert that "can't connect to host". also I try to connect on android and IOS and both have same result.
I have been doing =
set my PC and phone on 1 network
Using port 9443
set my firewall off