I'm looking for a HTTPS api to request.
At this time now, I can't use any local server so that I have to use blynk-cloud.com
I surfed over and over this community and found few questions related to this :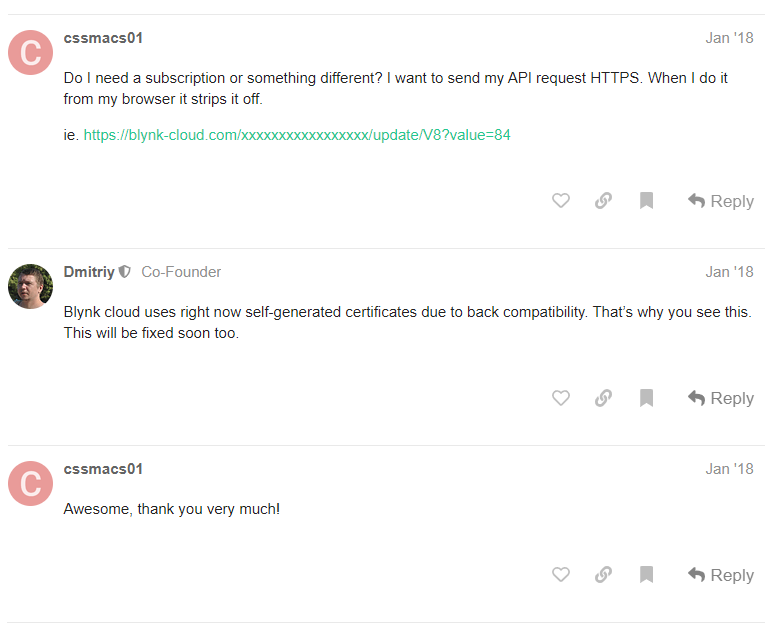 In Jan '18 they said it will be fixed soon, and does it not fixed yet? I can't find it anywhere.
Thank you.