Hi,
I have multiple devices (~200) spread over an area of about 2x2 km (a camp site).
Every device has a fixed location.
I want to use the map in the "My devices" to show an overview of all devices to make it easier for the owner to select the correct device.
I am able to add a location: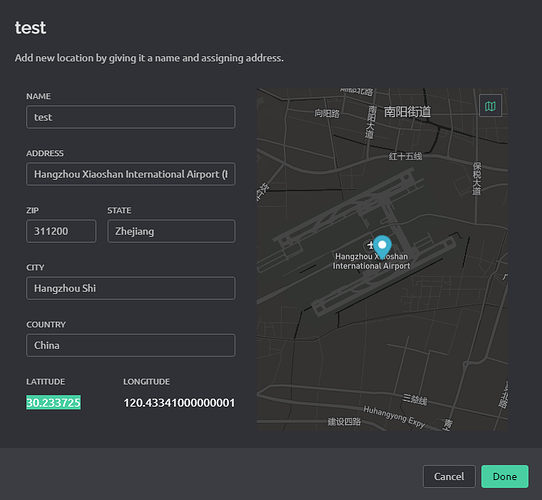 But this is address based and not granular enough for what I want (the camp site has 1 address…).
Is there a way to show a device on this map based on a lat lon?
Maybe create an option to edit the lat/lon value in above overview or is there another way?
Thx,
Jeroen