Hi,
I just upgraded to Pro and am trying to tune down the rights for the users.
Our setup of organizations will be that there can be multiple sub-organizations with each multiple users and multiple devices.
All users should only be allowed "view" and "control" rights on all devices (I will keep on managing anything that needs to be changed in all sub-organizations).
I am logged in as (root) admin and try to deselect "Edit devices" for the users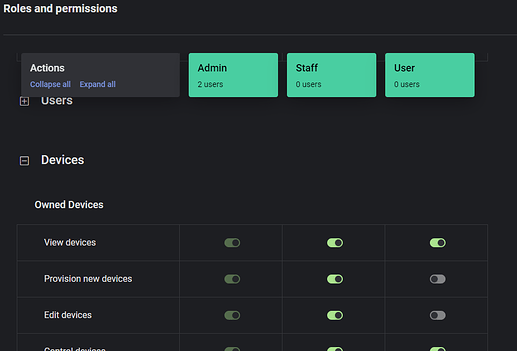 but when I click apply I get a notice: "You can't set higher permissions than your current role"
I can change the user right "Provision new device"…
Regards,
Jeroen