Recently, one of my coworkers asked be to come up with a wireless method of getting refrigerator temps. This seemed like a perfect job for a Sparkfun Blynk Board.
Here's what I've completed so far:
Created an WPA2-Private network for Sensors.
Created a local Phant server for storing Data.
Connected Blynk Board to Blynk
Built a project with a Temperature indicator.
Create Data stream for temps in Phant.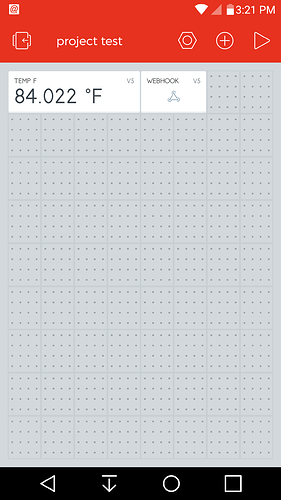 I'm at a loss as to what to do next. How do you format the Webhook to post data to Phant? Should I be doing this another way? I've also go problems with the Blynk Board not showing up in the Arduino IDE, but that's a separate problem.