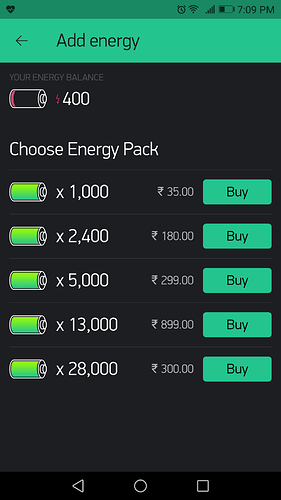 I would like to use more feature of blynk. I created app energy gone down further i can't able to generate app. I would like to know.
1)what are benifit and option will be enable using this recharge.
2)weather its monthly subscription. Where I need to pay 300 rs per month unless I used the app
3)how many project can be generated if I recharge for 300 buck
4)if I am purchase blynk kit from sparkfun addition recharge will be added. Or max 20000 recharge value can be used.