Hey Everybody
i want to start a LED Stripe with a Button on the Blynk App.
But is it possible to read other Visual Pins
while the Function BLYNK_WRITE works?
So I can use the Parameters for bridness, Color and delay Time wich are from diffrent Virtual Pins.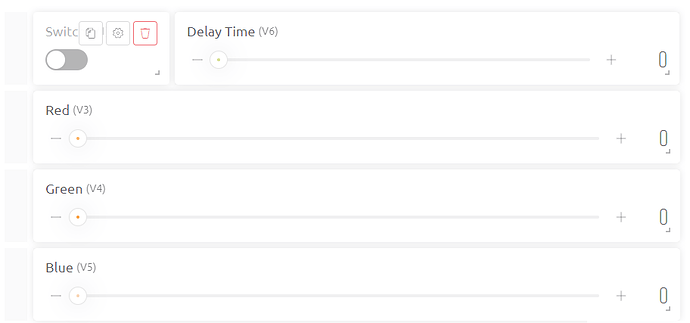 is it possibel with Blynk.syncVirtual or did anybody has an example for this?