Hello,
It's my first time using the platform.
I have configured an event and a notification added to it. The problem I have is that I only received an email notification of the event. Then I didn't get any more emails, the hardware has been connected for several days.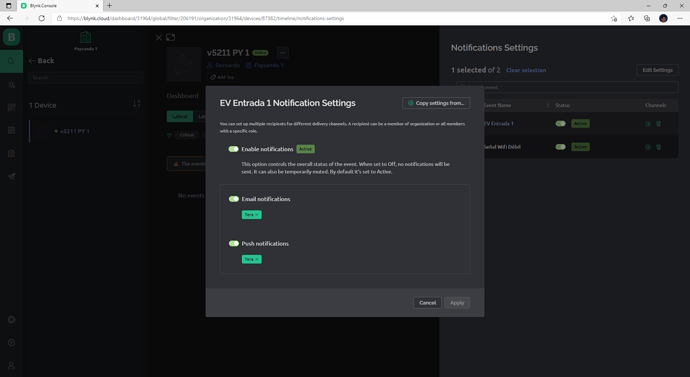 Arduino Platform.
Blynk Library 1.0.1.
ESP32 Hardware.
Thanks!