What's new :
Tags support.
Tags feature allows you to group multiple devices. Tags are very useful in case you want to control few devices with 1 widget. For example, imagine a case when you have 3 smart bulbs and you want to turn on all those bulbs with one single click. You need to assign 3 devices to 1 tag and assign tag to button. That's it.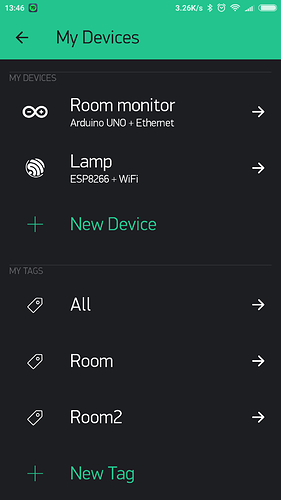 Tags are not supported on iOS. Please do not use Tags feature with iOS app.
You need also latest server 0.21.1 for this feature.