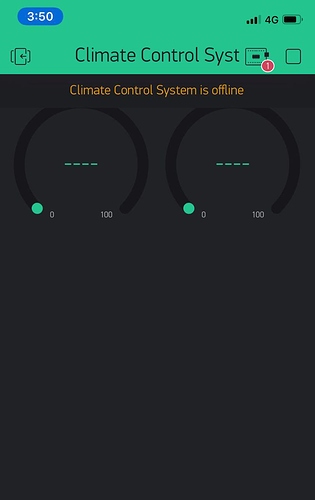 Hello guys,
I am new to Blynk, I am testing my first app, I've built my app with a name "Climate Control" and using Wemos D1 ESP8266 standalone board that is connected to my phone's hotspot. As you can see, I've configured both the ssid & password there in the code, as well as the auth key.
Previously, I've tried the ESP8266 with DHT22 sensor and it displays both temperature and humidity readings on serial monitor. Means, my Wemos ESP8266 board is working.
So now, why my app says Climate Control is offline because my phone's hotspot is also connecting to the PC I'm using now and I can browse the internet.
Your kind help is highly appreciated.